CQI Overview
Welcome to BGCA's Continuous Quality Improvement toolkit, the first step on your Quest for Quality. Improving program quality requires Clubs and Youth Centers to take part in Continuous Quality Improvement (CQI). CQI is a way of thinking and learning, and a cyclical, ongoing process with three phases: Assess, Plan, and Improve.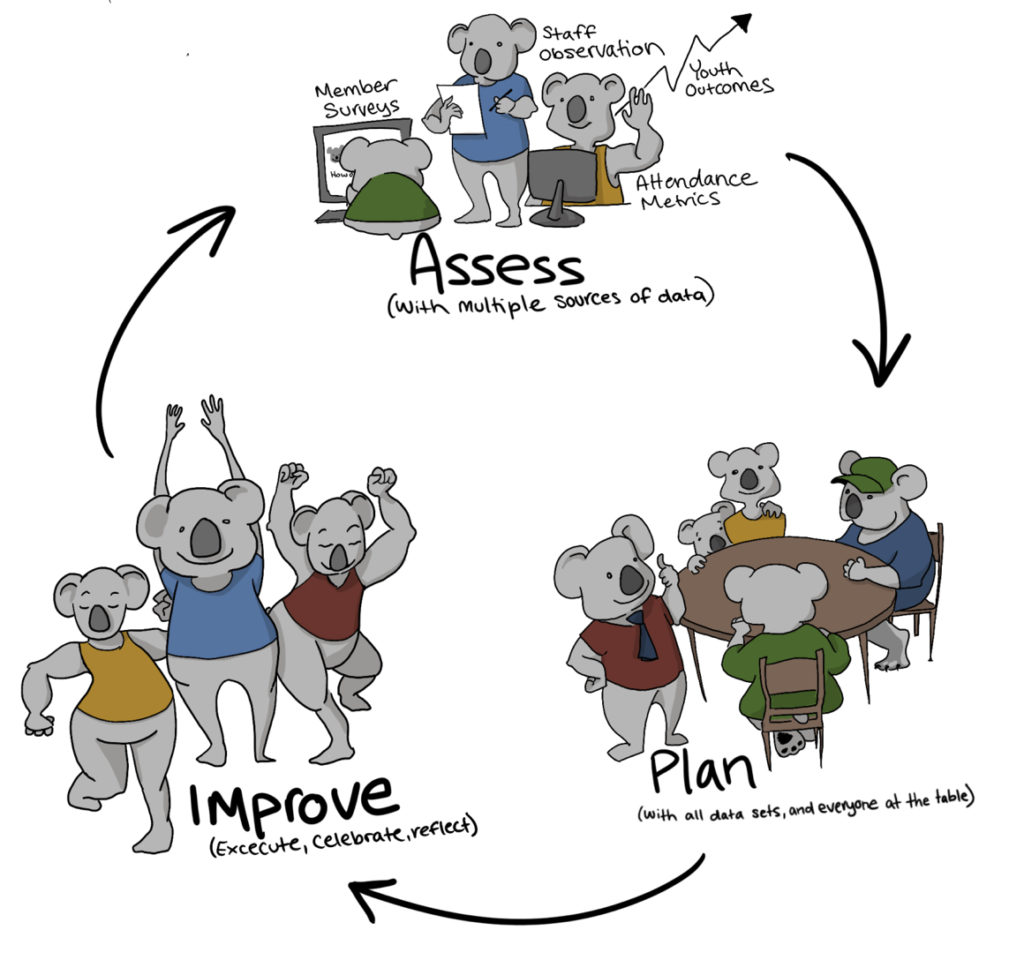 CQI engages your team to foster a culture of learning, with the belief that we can always do better. Every Club or Youth Center, no matter size or resources can make CQI activities part of its practice. Before you begin the process, take a moment to watch the following video.
Readiness Diagnostic
Before you begin the CQI process, it's important to prepare by completing the following readiness diagnostic with your supervisor. Together, read each Action and determine where your Club or Youth Center fits best based on the descriptors. Provide supporting evidence as to why you selected your response. When you complete the diagnostic, we will provide you with information to help you improve the quality of your Club or Youth Center.
Guiding Questions
Now that you have completed your CQI Readiness Diagnostic, schedule a time to meet with your leadership team to discuss your results. The document below will provide you guiding questions to help lead your discussion. Use the information gathered in that meeting to help you plan for your CQI process.
Planning for CQI
Before you start each CQI phase it is important to take a moment to plan your process. Use the calendar invitations below to plan for key CQI events such as meeting with your supervisor and starting your CQI cycle. Please consider existing Club events and holidays to ensure that your plan is achievable.
EVENT PLAN
Meeting with Supervisor to Prepare for CQI Cycle
EVENT PLAN
Start Assess Phase